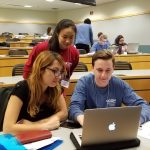 Clients!  Our highly trained, friendly team is ready to serve you!
We have been serving taxpayers at UConn for nearly 40 years!
"Without the UConn VITA program, UConn's international students and visiting scholars would be faced with navigating the very complex rules of U.S. taxes on their own. International students and scholars really appreciate the personalized approach to tax preparation office by the VITA program, which makes the tax process much less intimidating."  ~ Rae Alexander, Director of International Student and Scholar Services
"I wanted to write to express my thanks to all involved in the Volunteer Income Tax Assistance (VITA) Program.  This was the first time I had to prepare tax paperwork in the US, and I was very daunted at the prospect. Leanne and her team of dedicated volunteers made the process incredibly straightforward, and were so very kind, knowledgeable and professional throughout. Having a service like this available within UCONN makes all the difference for those of us coming here from overseas."  ~ Dr. Yvette Eley, Post-Doctoral Fellow, Center for Integrative Geoscience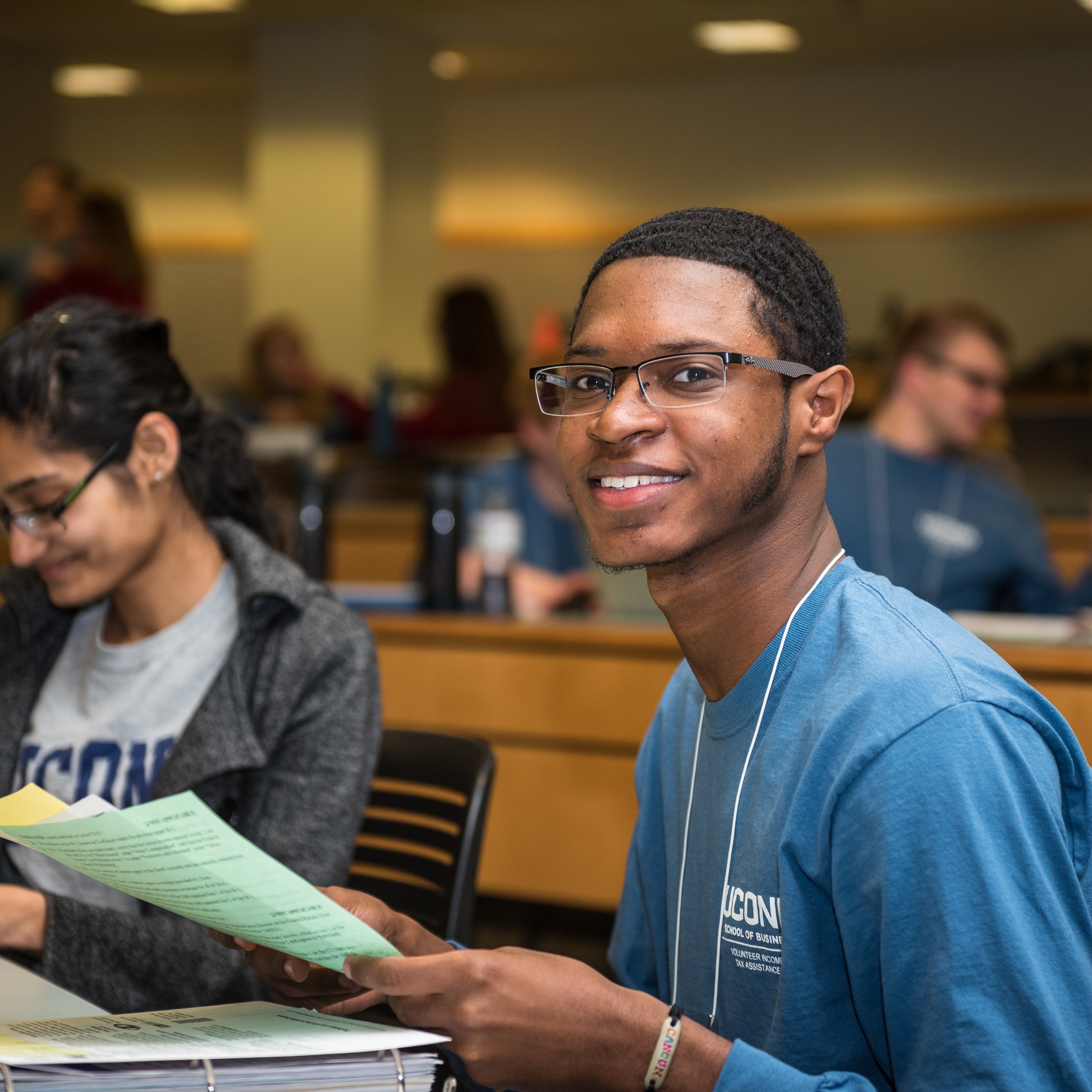 Students! Join us!
VITA at UConn is a Service Learning course which allows trained accounting students the unique opportunity to practice their skills in a controlled environment, supervised by a licensed CPA.  Students learn much more than basic tax preparation. They develop the critical skills for success in business: professionalism as well as interpersonal and communication skills. These essential skills cannot be taught in a classroom but are the difference between success and failure in the real world.  Please check out our student page for answers to all of your questions and much more!
"VITA has been one of the most enriching activities I have been apart of during my time at UConn and I am extremely proud of the production and success that we had as a collective group." ~ UConn Student